Petroleum Quartz Gyroscope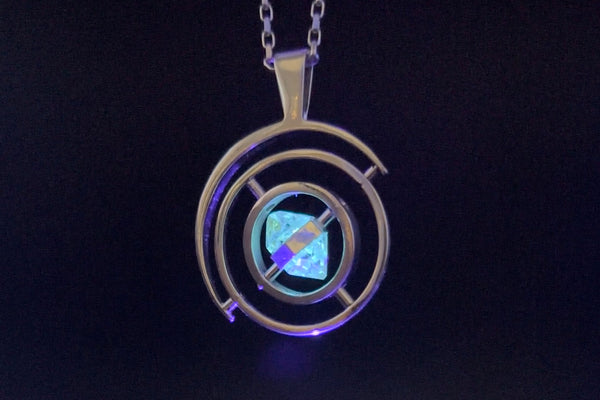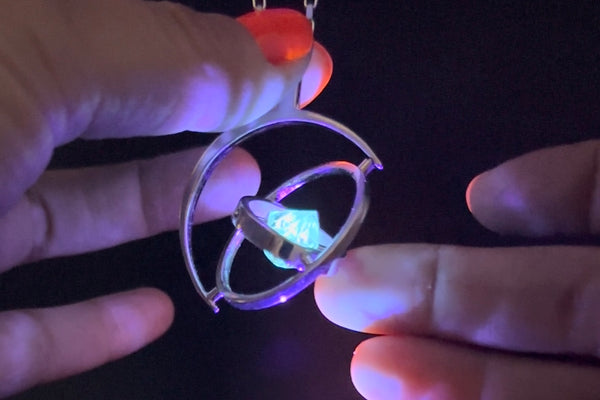 This gyroscope pendant spins on three axises in 360 degrees. It is a joy to play with and is great for fidgety hands and curious souls... 
- Center stone: AAA quality Petroleum Quartz (water clear)
- UV reactive and comes with an FT black light keychain
- Entirely Sterling silver
- Measures 2" from top to bottom
- Comes on a 21" silver chain with hand formed hook clasp
The design also allows for the bail to be rolled between your fingers for one handed spinning.
Fun fact: This was my first design in Fusion360.


*Please always take care to remove them before bathing and swimming, strenuous activity, and store them in their travel box to protect them from scuffing, chipping, or tangling. Treat your jewelry like the little piece of art it is and it will stay pristine!