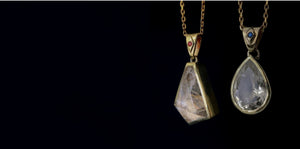 Memorial/Cremation Jewelry
Handmade pendants that hold and honor your loved one's ashes and keep them close to your heart.
The consultation
I'll arrange an opportunity to connect about what you want your memorial piece to look like and who you want to honor. Do you want to remember a loved one? A dear pet? We can work together to create a piece you can hold close to your heart.
We'll talk about your loved one and your favorite memories about them. This will help me create a piece that feels true to them and you you. We'll then talk about what metals and stones you want to use, your budget, and how to send in ashes. I work closely with you to create a piece that you can keep forever.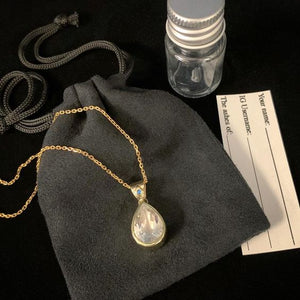 What you will receive
- A small vial and drawstring pouch (I've made a mark on the side of the vial to indicate where to fill to. As you'll see, I only need a small amount!).
- An info sticker (please fill it out clearly and stick it to the jar)
- A paper scooper (the narrow end of this spoon works well for funneling the ashes into the jar. Recycle after using!).
- A pre-paid shipping label for returning this package to me.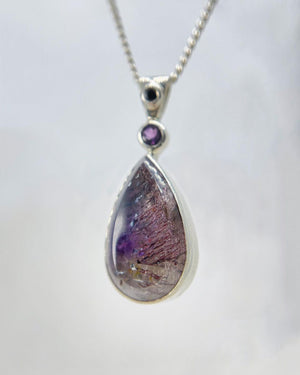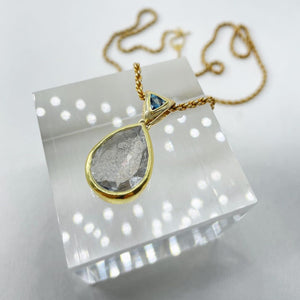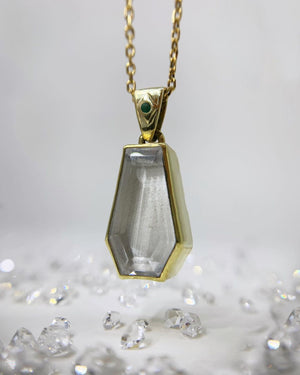 The Process
Every single step of the memorial jewelry process is done with respect and care.
I source the stones and fabricate the piece in my studio to perfectly hold your loved one's ashes. I can add personal touches such as a birth stone or a favorite motif. Pieces can be made in solid gold so you can wear it everywhere without worrying about tarnishing.
Being a part of remembering your loved one is an honor as a jewelry designer.