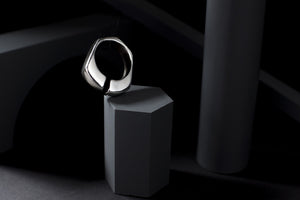 Custom is easier than you think!
I work with you to create a piece that feels true to you and designed to last a lifetime.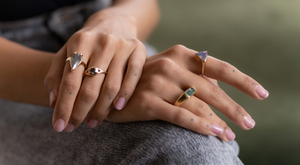 IT ALL STARTS WITH A CONSULTATION
We'll discuss styles, preferences, budget, and more! Have a dream piece you've only sketched on a napkin? A combination of inspiration images? With more than ten years of experience in the jewelry industry, I can make it a reality. I'll work with you in designing a piece that feels true to you (or your significant other!) and fits your lifestyle and needs. 
I can create personal (just-for-fun) pieces, engagement and wedding rings, and memorial pendants.
THEN THE MAKING BEGINS
Once a design is finalized, I start creating the ring. Depending on the design, I'll use either fabrication, wax-carving, or CAD techniques. 

From carving, setting, soldering, and casting - I do it all in my Portland studio! That means, you can be confident that my attention to detail and obsession for quality is a part of every single step in the process.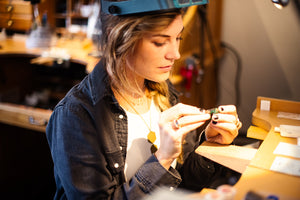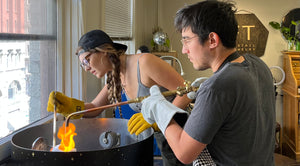 Be a part of the process
Are you based in the Pacific Northwest? You can be a part of the process! My Portland studio is equipped with it's own wax-carving setup, casting setup, and coffee. See your custom piece come to life in person.
The Final Step
Your piece is finished! Hooray! I make sure your custom personalized jewelry is polished to perfection and ready to go to its forever home.
You can pick up the piece in my studio or have it shipped with a custom Foxtail Jewelry box.