Petroleum Quartz Necklace, 14k gold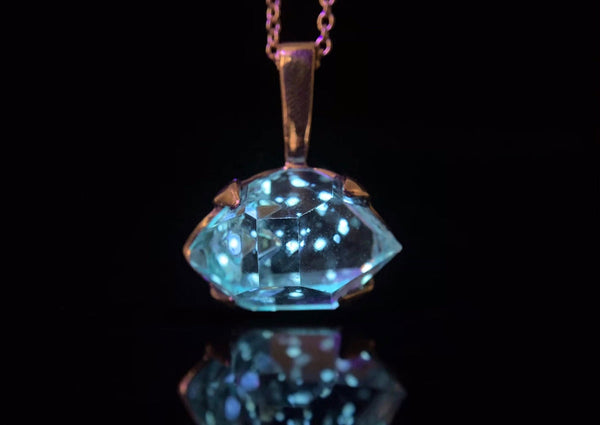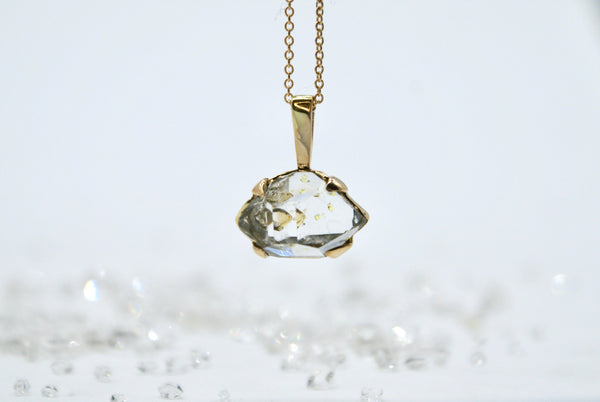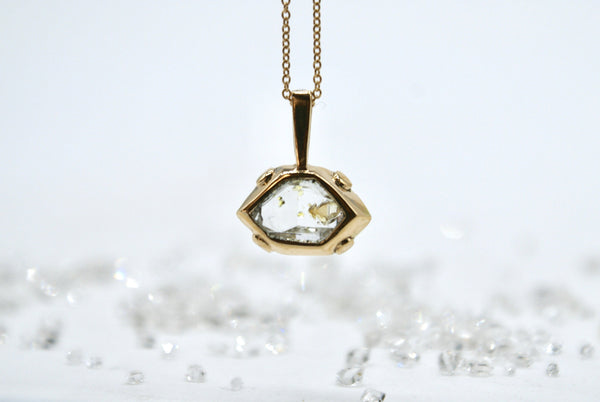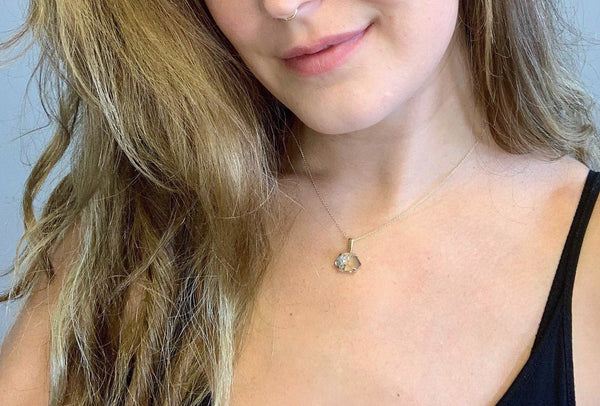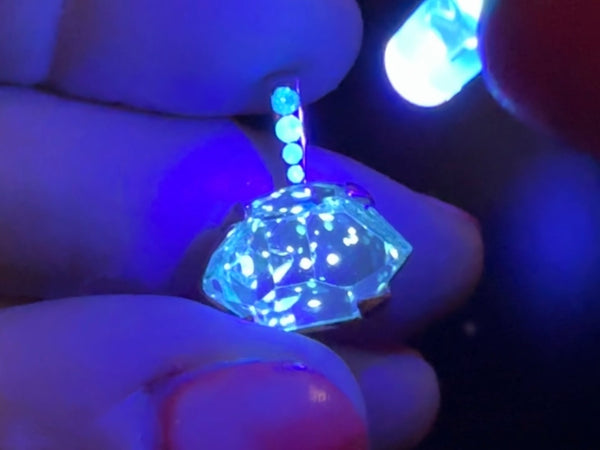 * NOTE: this necklace now has four graduated fluorescent diamonds accenting the top of the bail. (See last photo).

This high quality petroleum quartz crystal, also known as Enhydro Quartz, is easily one of the most unique and exotic of all quartz types. Enhydro translates from Greek as "water within," and it derives the name from the unique oil pockets that glow neon blue under UV light. 
- Carved and cast in 14k yellow gold 
- Large AAA quality Petroleum Quartz stone - water clear and by far the best specimen in my collection. The fluorescent pockets of oil pop and refract like none other.
- UV reactive, and comes with a black light
- One of a kind.

Pendant measures 3/4" tall, and 5/8" wide and hangs on a 16" solid 14k yellow gold cable chain with lobster clasp closure.


CARE: Remember to take off this piece before bathing, swimming, and strenuous activity, and make sure to store it in its padded box when traveling to protect from scuffing or tangling. Treat it like the little piece of art it is and it will stay in wonderful condition :)