Mini Herkimer Diamond Spinner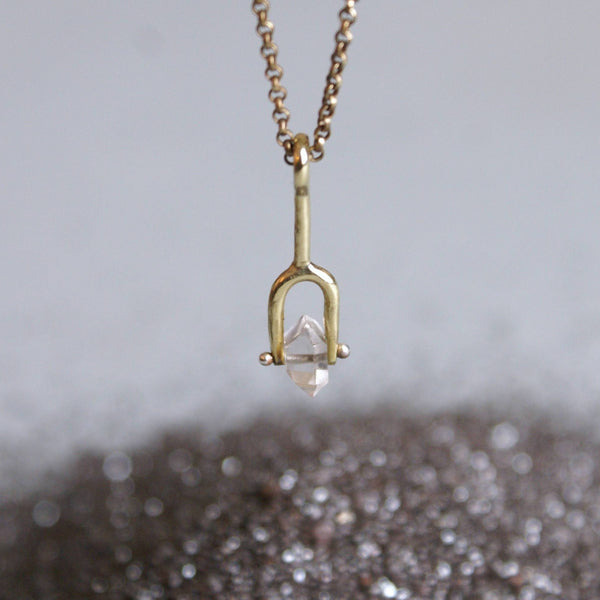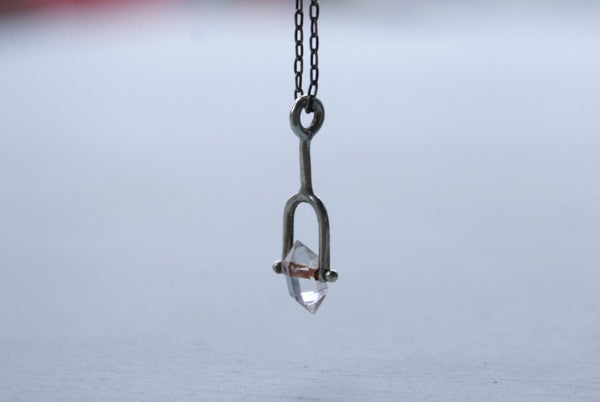 This delicate necklace features a beautiful, naturally double-terminated Herkimer diamond. Each one is hand-picked for clarity and spin-ablity.
The pendant measures appoximately 20 mm from top to bottom.
The little crystal rotates freely within its simple frame with a flick of a finger. The frame connects the pendant to an 18" chain.

Choose between brass or silver. Made to order.