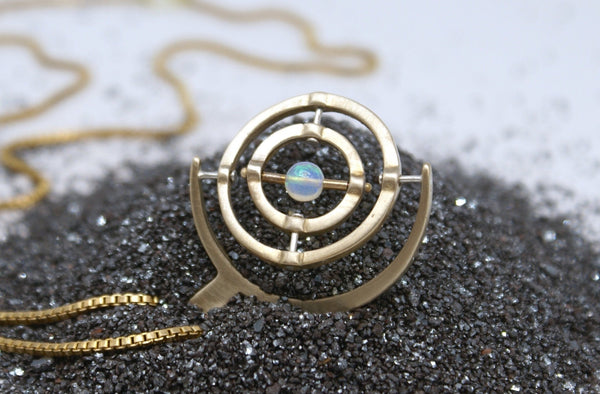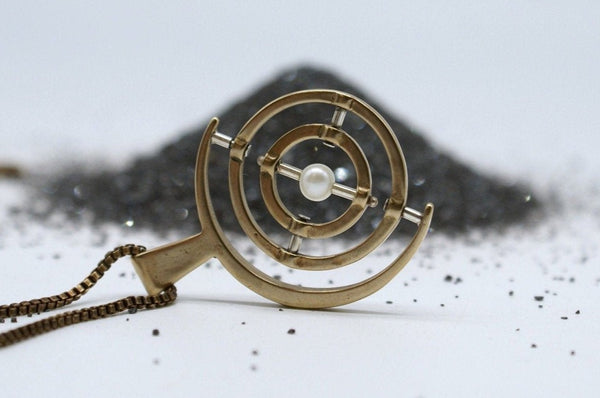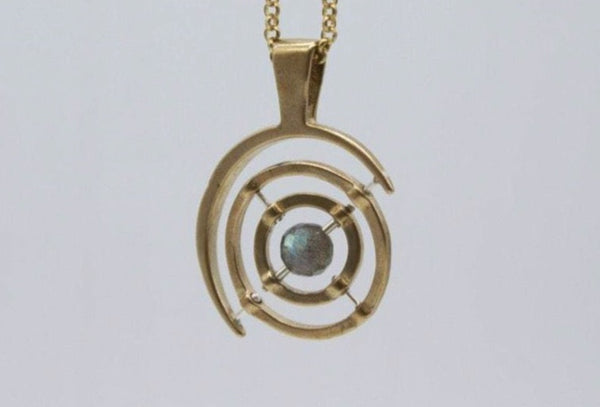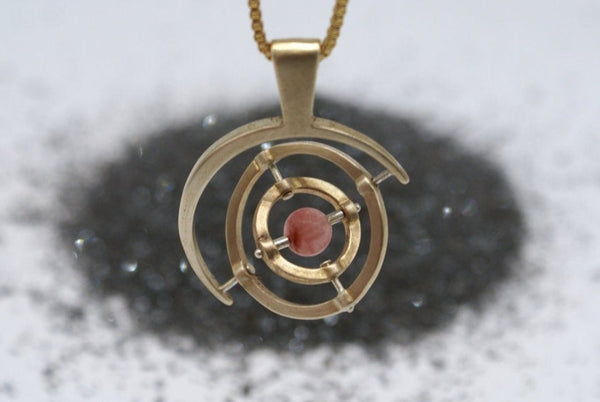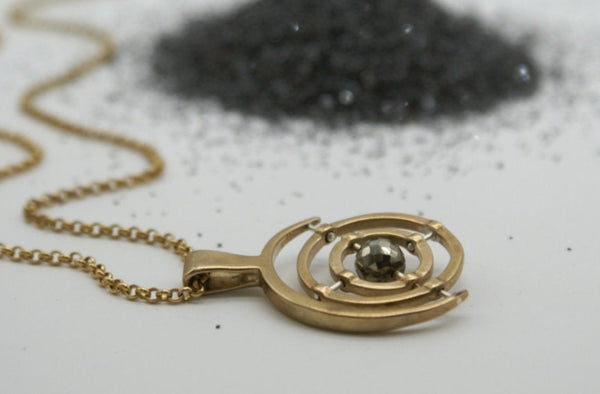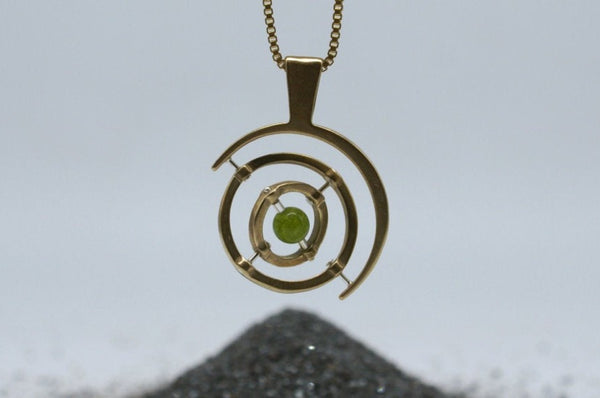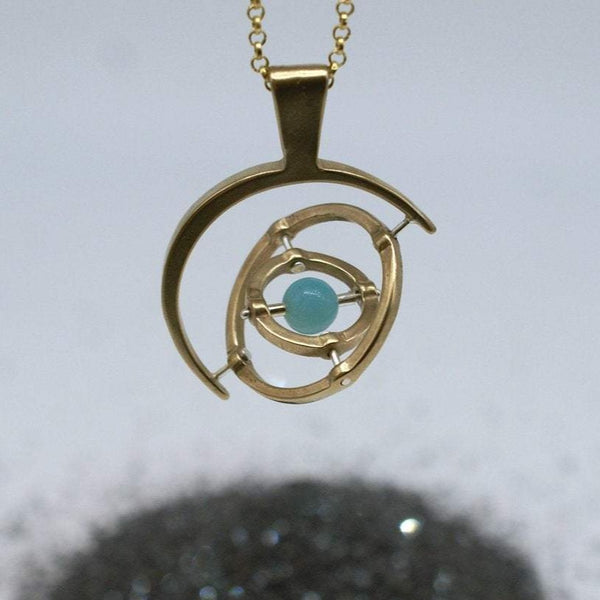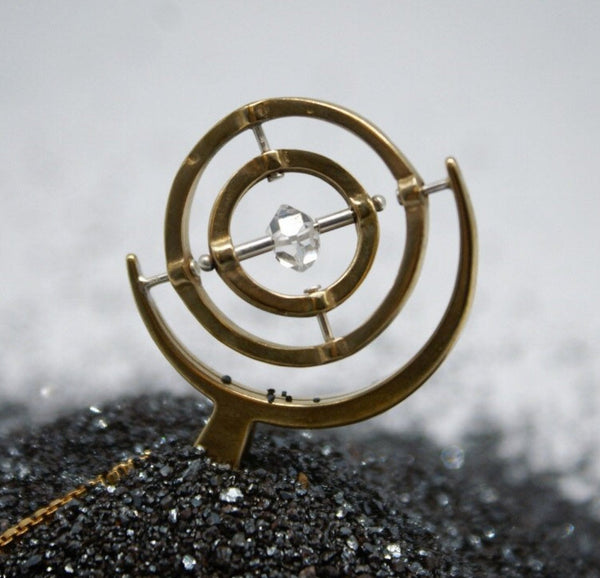 This gyroscope pendant spins on three axises. It is a joy to play with and is great for fidgety hands and curious souls...

The bail (where the pendant connects with the chain) is designed to double as a wand to hold while spinning the rings.
The pendant measures about 1.25" across and 1.5" tall, and it comes on a 22" chain (which is easily switched out).
Choose from: Teal Amazonite, faceted Labradorite, pink Tourmaline or pink Rhodolite, Pearl, green Peridot, faceted Pyrite, or herkimer diamond.