Cast-in Sapphire ring, 14k gold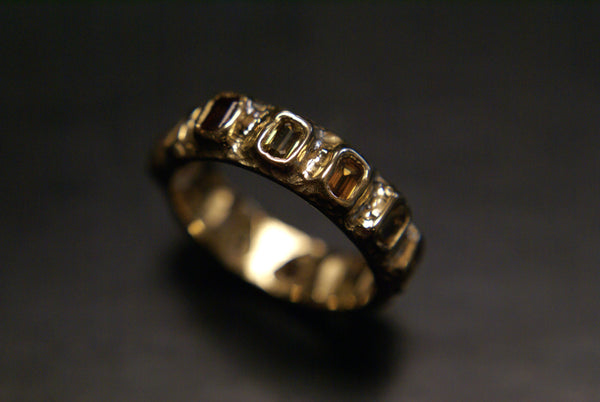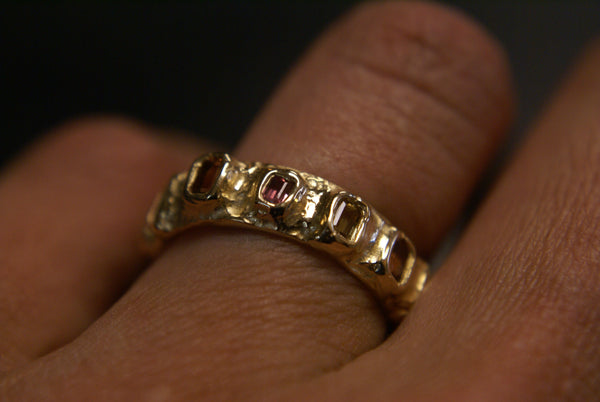 Sapphires are one of only a few gemstones than can withstand the high temperatures of casting! That means I "set" these stones into the wax itself and cast the molten gold directly around them.

This one of a kind ring features:
- 12 sapphires, ranging between orange to green, that were cast-in-place around a heavy 14k yellow gold band. 
- Ring size 7.5.
Unfortunately, sizing is unavailable for this ring.