Ouroboros Snake Pendant - Gemstone Eyes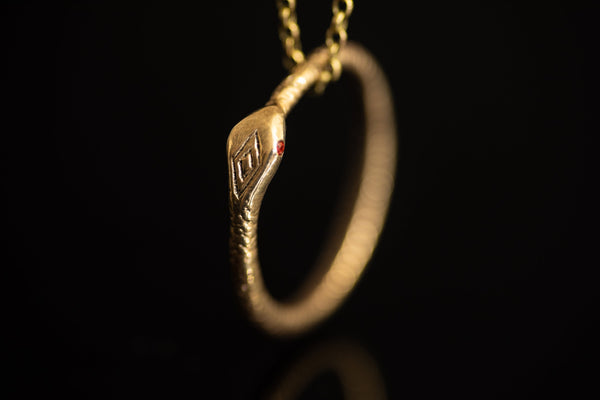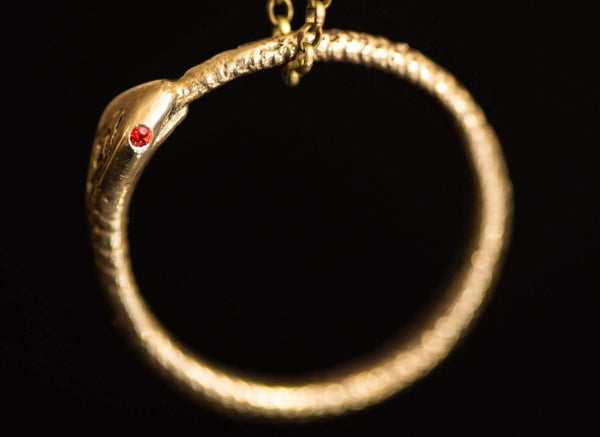 The ouroboros, an ancient symbol depicting a serpent eating its own tail, represents the cyclical nature of life, death, and rebirth.
The snake was originally carved in wax and is cast in bronze or sterling silver. Choose green garnet, ruby, or black diamond for the eyes.
It measures approximately 1.25" in diameter and hangs from a matching 22" rolo chain.