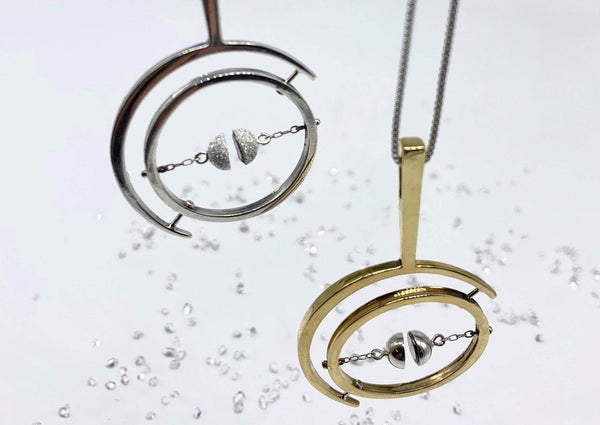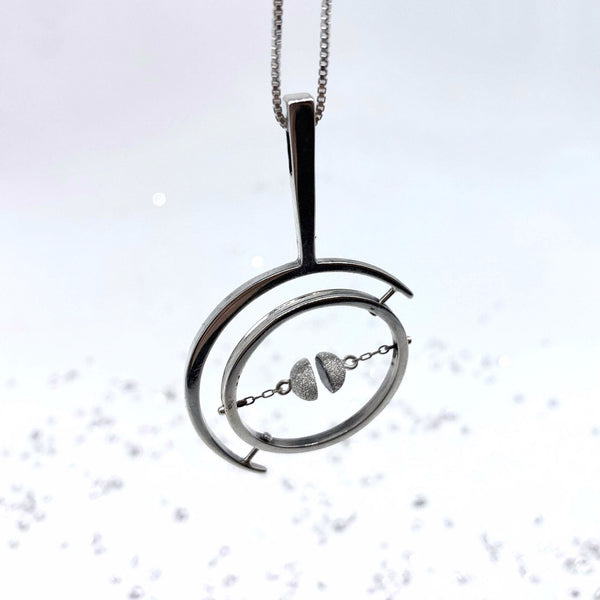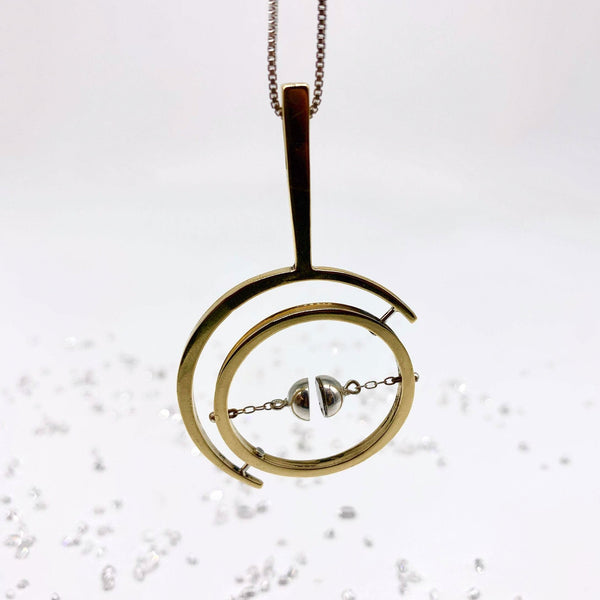 This gyroscope pendant was a collaboration with one of my favorite Instagram accounts, @physicsfun!
The pendant spins with floating magnets at the center and is great for fidgety hands and curious souls...
The magnets are suspended on silver chain, breaking apart and snapping back together when the magnetic force-field is played with. It is a joy to fidget with ☺︎
The bail (where the pendant connects to the chain) is designed to double as a wand to hold onto while spinning the gyroscope. Roll the wand between your fingers to spin the ring or give it a flick of your finger to really get it going!
The pendants measure about 1.25" across and 2.5" tall, and all hang on a 20" sterling silver box chain.
Choose from:
• Oxidized (darkened) bronze gyroscope with a matte finish and a disk-shaped magnet
• Oxidized (darkened) sterling silver gyroscope with a matte finish and a disk-shaped magnet
• High polished bronze gyroscope with a sterling silver sphere magnet
• High polished sterling silver gyroscope with a sterling silver sphere shaped magnet