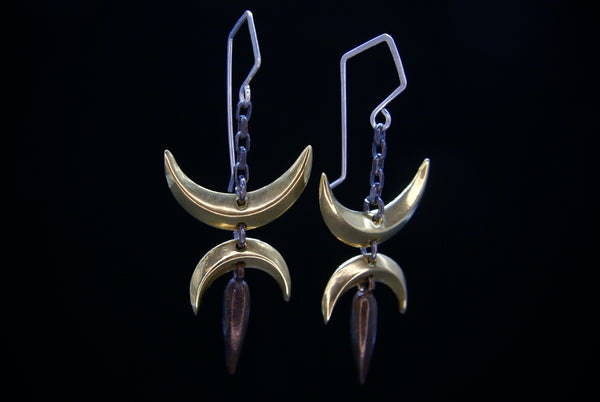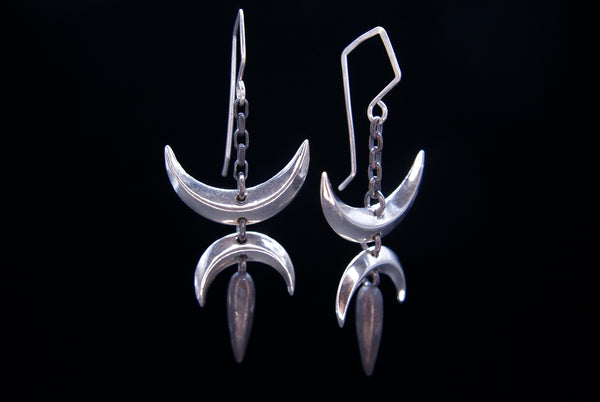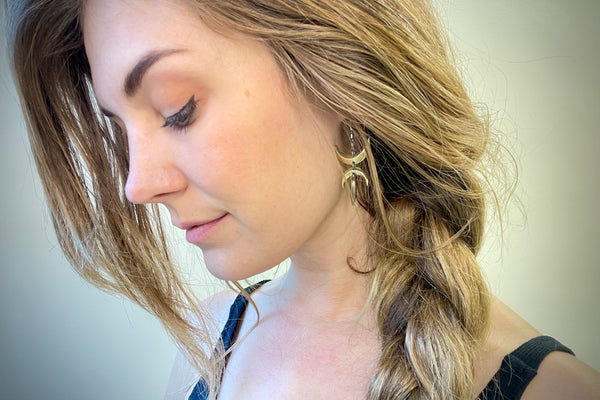 - These earrings are staples in my everyday wardrobe.
- These earrings are light weight and hang at a little under 2.5 inches.
- The ear-hooks are hand-formed sterling silver, which are lightly hammered for strength and durability.
- Choose from bronze or sterling silver!

They feature hand-carved and cast crescent moons and a spike-like dagger drop that is darkened for contrast.