Moonstone & Sapphire ring set, size 8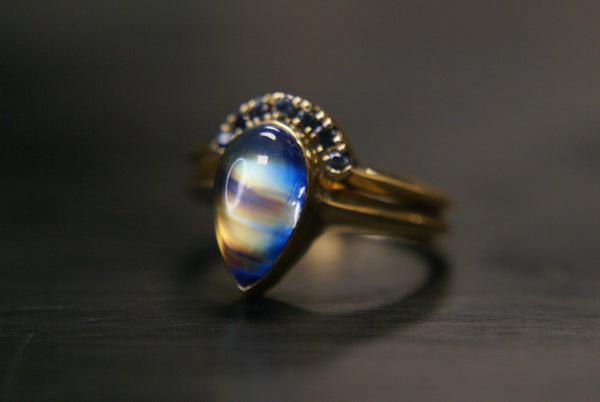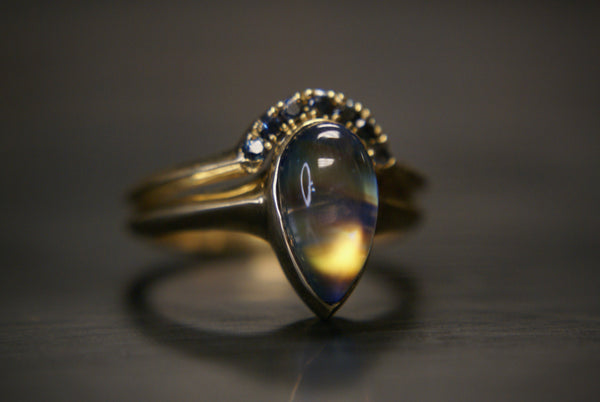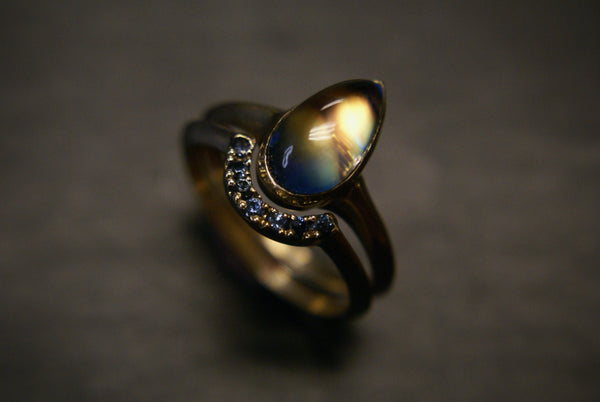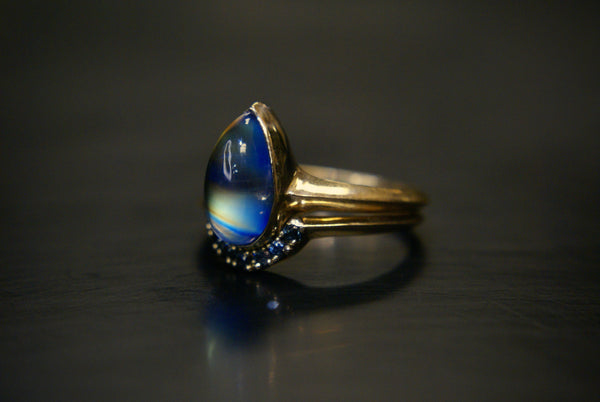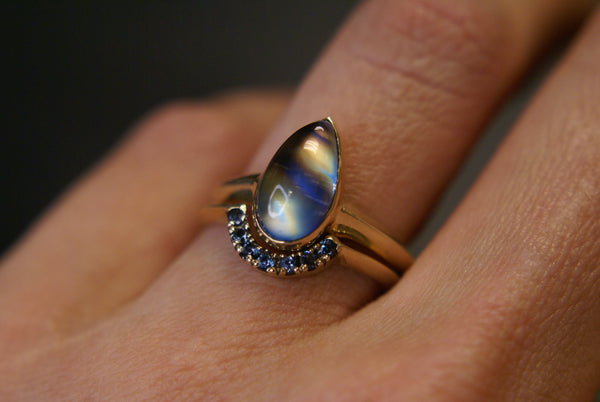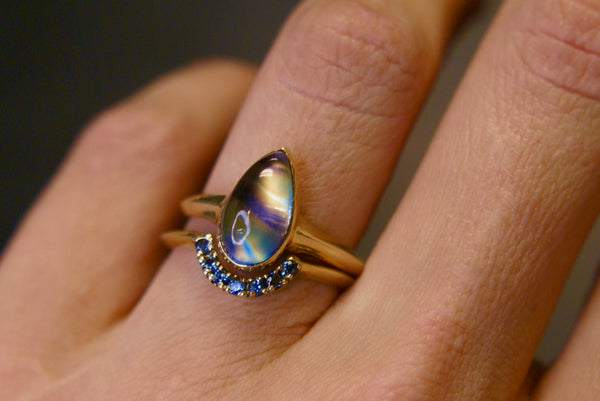 Hand-carved and cast in house, this ring features:
- One of the most stunning rainbow moonstones I have ever had the pleasure of working with! 
- A stacking sapphire ring, with seven bead-set blue sapphires
- Knife-edge bands in 14k gold, both size 8

- Resizing available! Message me before purchase to discuss the sizing options and costs.